WHICH HR CERTIFICATION EXAM ARE YOU INTERESTED IN?
NEED HELP FINDING THE RIGHT CERTIFICATION FOR YOU?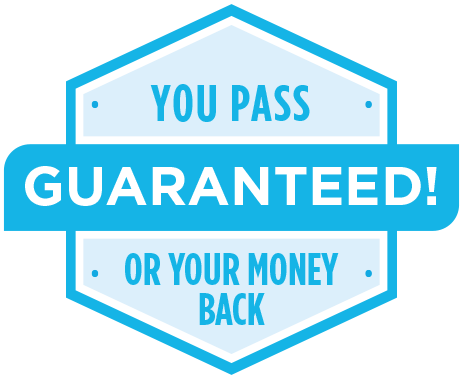 WHY USE HRCP?
We are so certain that using the HRCP program will prepare you to pass the HR certification exam, we'll give you your money back if you don't pass.
FIND OUT MORE
HIGH PASS RATES
We have a number of groups that use our study materials for their ongoing preparation courses who track their success rates. Many of them have pass rates consistently in the 80s and 90s.
TESTIMONIALS
I wanted to let you know that I PASSED MY EXAM! Thank you for your help with guiding me to the right path. The class, practice tests and instructor were great.
—Kirstin B.
I used HCRP to study for my aPHR and then my PHR, which I passed yesterday. I really like the print books and on-line books. The questions after each section and the on-line tests. I have learned so much and will keep these print books to reference and keep me sharp. Again, I thank you for your well researched material.
—Valerie G.
Took a shot at the SHRM-SCP and passed it yesterday without even studying one more minute for it since I passed my SPHR a couple months ago! Looks like you all really were able to solidify for me long-term memory with your program!
—Haim D.
I passed my exam today. Thanks so much Terri and team! The tests really helped me!
—Jenna L.
I wanted to thank you for providing such a valuable service. I purchased your APHR (ASSOCIATE) CERTIFICATION PREPARATION PROGRAM: ONLINE EDITION W/AUDIO (2021) back in February of 2021. I was incredibly nervous to take the certification exam and put it off for quite a while. But after several months of meticulously reviewing your material and taking the practice tests, I finally scheduled an online exam. I'm excited to let you know that as of 10/22/2021, I took and passed the exam on the first try! I can honestly say, without hesitation, that your material was instrumental in helping me to achieve this goal. I can't wait until I'm eligible to obtain the PHR and advance my career even further. You guys are awesome!
—Richard V.
I wanted to share that I passed my exam today! HRCPs material is on point and I highly recommend it! Is so thorough and you really don't know how helpful it is until you're sitting for the exam! Thank you! I'm soooo incredibly happy!
—Erica M.
HR CERT PREP ADVISOR (BLOG)
HRCI Announces Online Exam Delivery!
Beginning on May 1, 2020, US and Canadian residents will be able to register and test using OnVUE, PearsonVUE's online proctoring exam delivery system from the comfort of their home or office.
READ MORE
How Long Should You Study For a Big Exam
We're all busy. Whether you're in school or already in the workforce, you don't have several extra hours each day to study.
READ MORE
FREE RESOURCES
JOIN OUR WEEKLY TIPS EMAIL
STEPS TO HR CERTIFICATION